1. Post
your comment.
2. Notice
you misspelled something
3. Hover
over the right side of the comment box and a little icon will appear that says "edit or delete"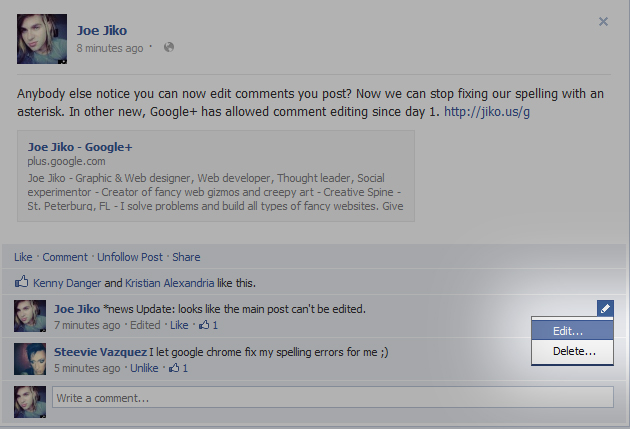 4. Edit
your post
a. Some message pops up saying you can view the edit history. (There goes the possibility of editing your post to say something totally different to make the people after you look like morons)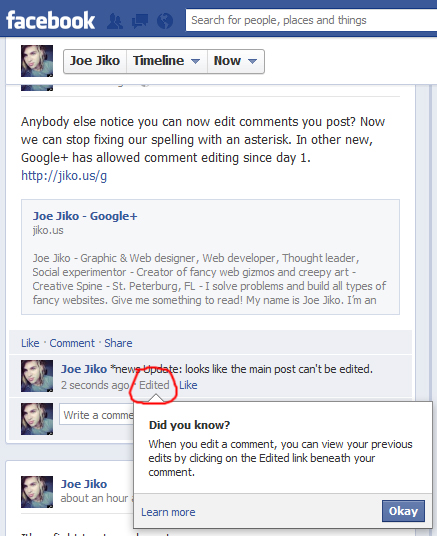 b. Aaaand this is the what the edit history screen looks like.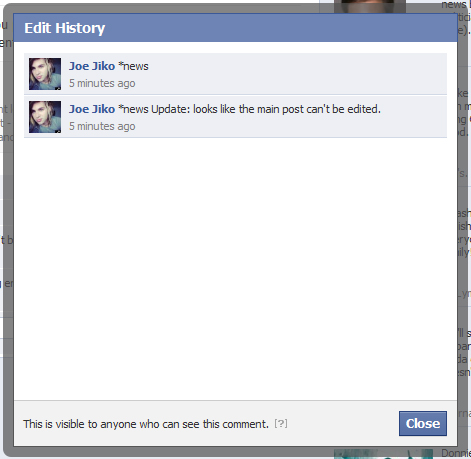 Happy editing! :)