Privacy?
LOL.
Nothing is private on the Internet.


I guess I can say that I absolutely won't sell/give any of your data to a 3rd party and won't show it to anyone on purpose ;)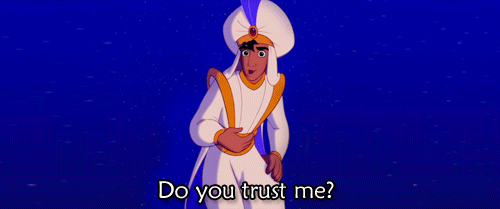 Public account information
Some areas of JoeJiko.com (apps, extensions, and services) are available to everyone. Any public content you create is immediately visible to anyone who accesses the site or services.
Your social activity on JoeJiko.com is public. Your comments and reactions are public.
You do not have to use your real name on JoeJiko.com or any of its services. You can change your username, display name, profile information, or any of your content at any time.
Private account information
I only collect the information you provide. When you register using an OAuth provider (Google, Twitch, etc.).. I receive your email from them but never collect a password.
If you have a subscription, I process your payment through 3rd party payment processors, Stripe and PayPal. I do not have direct access to your payment information.
If you purchase physical products from me, I collect your physical mailing address for delivery.
Accessing or correcting your personal information
If you have register an account, you can access, correct, delete, or change the information through your account settings.
If you are a resident of the EU/EEA, you are entitled to request an export of your personal information in a machine-readable format. To request an export, contact me
Security
Any login/registration is done using OAuth providers (such as Google) that you already trust.

No passwords are stored.

I can't guarantee that your information will be secure from intrusions and unauthorized release to 3rd parties.. So be careful what you post.
Cookies
If you're worried about the use of cookies.. just close your browser right now. Cookies (and similar tech like localStorage, sessionStorage) are used to keep you logged in and other various conveniences. I also use this information to see how the site is being used and to make improvements.
Google analytics
I use google analytics to gather anonymous data about visitors. I do not collect personally identifying information through Google Analaytics. You can opt out of google tracking using Google's opt out tool
Account deletion
You can delete your account from account settings. All data about your account will be permanently deleted when you delete your account. No one can undo it.
Compliance with children's online privacy protection act
All accounts are registered through OAuth.. if you have an account on Google.. you're probably fine. This site, and all services, do not target offerings toward users 13 years of age (or 16 in the EU/EEA) or knowingly collect personal information from them. If I become aware that I have unknowingly collected personal information from a child.. it will be deleted.
Changes to this policy
I might update the policy sometimes. I'll notify you about any significant changes in the way personal information is treated with an obvious notice on the site. Look at the bottom of the page for the last time this policy was update.
Anything else you're concerned about, feel free to contact me or don't use my website/apps/extensions/services.
Last Update: August 4th, 2018