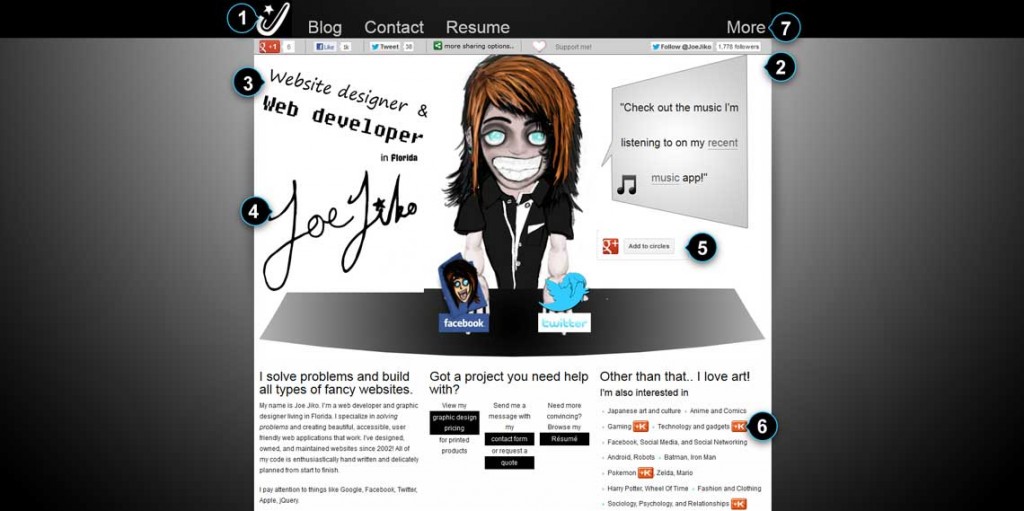 #1- swapped out the logo for a more current version that doesn't get cut off in the top right corner. reduced the size
#2- removed the
facebook
faces bar with link to twitter on the right
#3- tilted "website designer & web developer" to lead focus to the artwork in the center
#4- tiled "joe jiko" signature for the same reason as #4
#5- added a
google+
badge to quickly add me to your circles
#6- added links to quickly give me +k on my klout topics
#7- removed links and the "beta signup" top section. realigned the "more" button to the right.
More changes coming soon!
Send me an email
if you'd like to be notified when I push them out.
If you have any feedback or suggestions, please leave me a comment or send me a message on the
contact form
!