Update: Stick is dead forever :(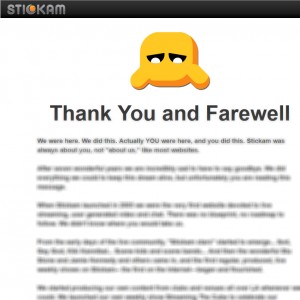 Blahblahblah. So if you had a Stickam account, you have until 2/28 to download any recorded videos you had stored on there.
I'll post mine later ;)
(once I convert them from FLV to something useable)

As a goodie, they've placed a "random video" code at the bottom.
It's a little annoying to refresh the page so many times.. but you never know what you're going to see!