I just spent the last 4 hours troubleshooting and fixing the washer/dryer I bought today :)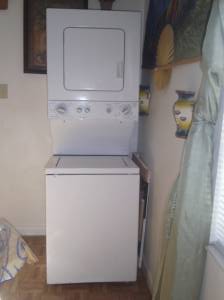 Will & I went to pick it up from a family in St. Pete after finding their offer on craigslist. We got there and it looked great! They didn't have the washer/dryer hookups so I got them to drop the price. I thought, "their house looks nice.. the outside and inside of the washer/dryer are in good condition. everything will probably be OK". Roberto hooked up the power so we could see that the dryer got hot and didn't squeak.
Well, we got home. Unloaded and installed the appliance. Started a test run. It went through the first few cycles and then STOPPED. I looked in the drum and all the water was just sitting there. For some reason it didn't want to drain the water or start the spin cycle! Oh nooo! I jumped straight to Google of course. Called my dad. After all my research, I narrowed it down to the pump (since the major symptom appeared to be the water not draining). I looked up the parts and instructions. Oh well, $35 and easy to swap out. Then it hit me! What if the lid switch is bad? What if it's stopping because the machine thinks the lid is still open.
The problem ended up being the lid switch. I took the washer apart, pulled out the switch, cut the wires and spliced them. Then put everything back together and.. Bingo! Works flawlessly.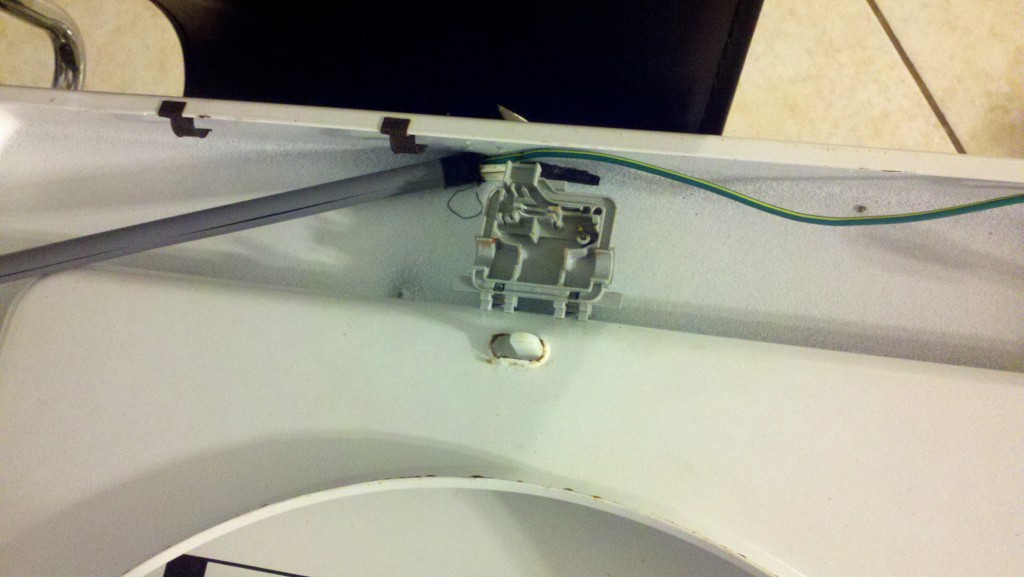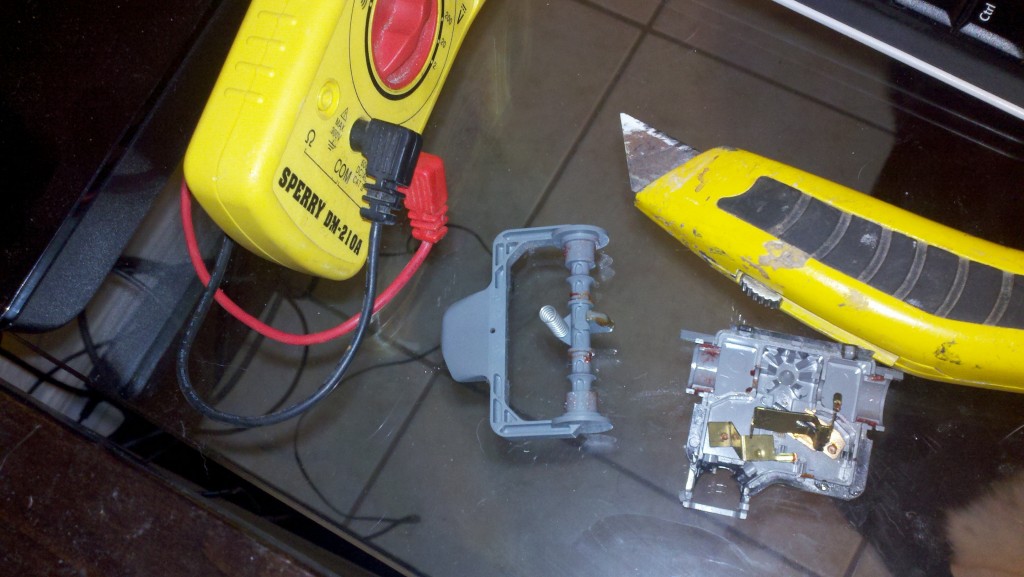 I now feel at least 10 points more manly. What a great way to start the new year!